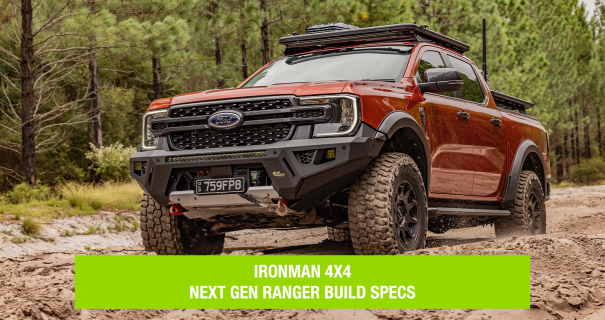 News91 Apr 2023
Ironman 4×4 Next Gen Ranger Build Specs
Looking To Build The Ultimate Next Gen Ranger?
From Lift Kits to Bull Bars, Roof Racks and Lighting solutions, your local Ironman 4×4 dealer can help bring your Next Gen Ranger Vision to life.
Tune into our video walk-around and check out our Sedona Orange Next Gen Ranger Build Specs.
Read more