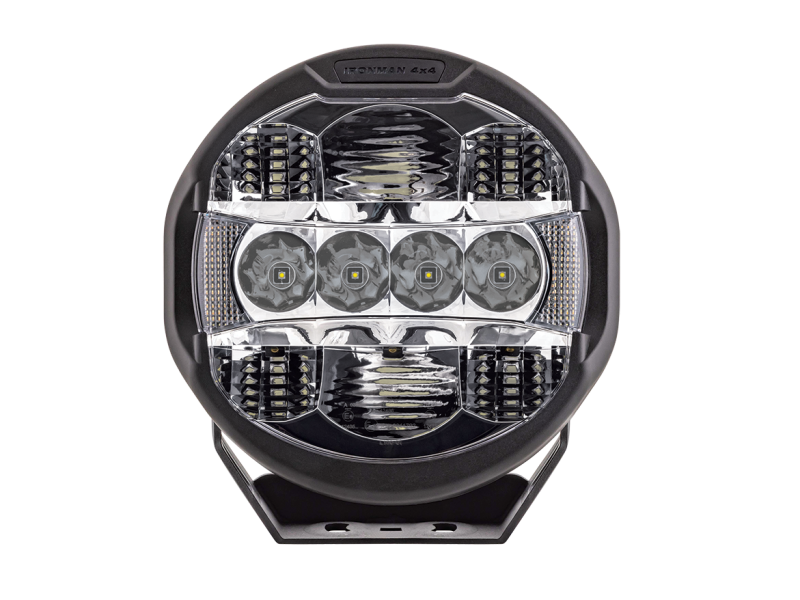 IDL0901C
150W Scope 9" Combo LED - Driving Light
Add to quote
Please note - Where the product is not shown on your particular vehicle, images used are for illustration purposes only and the actual product design may differ.
SCOPE 9″ LED DRIVING LIGHT
The Scope 9″ driving light boasts a whopping 1Lux @ 1.77km when operated as a pair of spotlights, while a pair of Combos is not far behind at 1.4km!
Amazing driving light performance, with lower power draw in a sleek package is achieved with upgrades in reflector technology. Get out of the dark ages and into a whole new world with Ironman 4×4 Scope 9″ driving lights.
CLASS LEADING LIGHT OUTPUT
up to 1Lux @ 1.77km
HOODED REFLECTOR TECHNOLOGY
more efficient and effective light output
DIMMABILITY
offers great control and usability

SCOPE 9″ COMBO BEAM SPECS

1 LUX RATING (PAIR) = 1414m
RAW LUMENS (PAIR) = 21,600
LUMEN EFFICIENCY = 67.5%